Brighten Your Teeth with Zoom Teeth Whitening
Are you having problems acquiring a healthy smile with sparkling white teeth?  Teeth whitening has grown to become one of the most popular services offered by many dental practices. The secret is out—over-the-counter whitening products are simply not as effective as a professional whitening treatment.
Regardless of how well you take care of your teeth, eventually your teeth will experience some discoloration and darkening. The best way to address discoloration is to use teeth whitening solutions. There are several things that can cause your teeth to become discolored, including tea, coffee, soda, certain foods or tobacco use. Some other things that may cause discoloration include health problems, certain medications, and failure to practice proper oral hygiene. When you call on us, we will work to help you improve your smile with whiter, brighter teeth. We have experienced teeth whitening professionals who are ready to make sure your teeth reach their optimal level of whitening.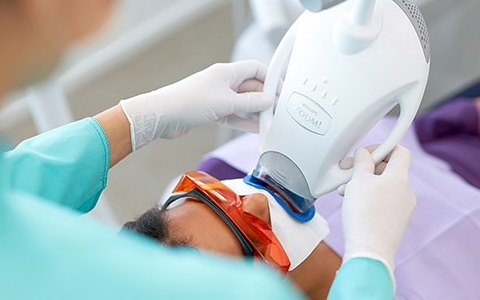 Zoom Whitening at Topanga Dental
Here at Topanga Dental Dr. Maria Saguin uses industry approved methods to make your teeth look their best. Our experienced teeth whitening professionals will come up with an effective treatment plan that will meet your specific needs accordingly. One solution we have available at our facility is The Zoom!® In-Office Whitening System. This system makes your teeth beautiful and white again by breaking the stains on your teeth down with the help of Zoom!® Whitening Gel.
Move over, stained teeth.
Whiter teeth and a more attractive smile will boost your self-confidence. After you have undergone the procedure, you need to adhere to the post-whitening care directions. With proper oral hygiene, you will be able to keep your teeth white and attractive. For periodic touch-up needs, use the Zoom!® Take-Home Gel. While our procedures are effective, you can prolong the attractiveness of white teeth by practicing good oral hygiene.
Safety Considerations
There are have been plenty of recent discussions about the safety of teeth whitening services. If you are having professional whitening services overseen by a dentist, research by professional organizations such as the American Dental Association have deemed it to be safe. Research shows that many dentists believe teeth whitening is the safest cosmetic dental procedure today. Not everyone can use Zoom! Whitening as it is not recommended for children younger than 13 or for women who are pregnant or breastfeeding, but that is suggested for all teeth whitening products.
Also, people who have a sensitivity to light because of photochemotherapy should not pursue teeth whitening. Individuals who are medication that calls for light sensitivity precautions should consult with both your physician and your dentist before undergoing any treatments. Tell your us if you have a strong gag reflex or experience anxiety during dental procedures. We will adjust to make sure that you are completely comfortable.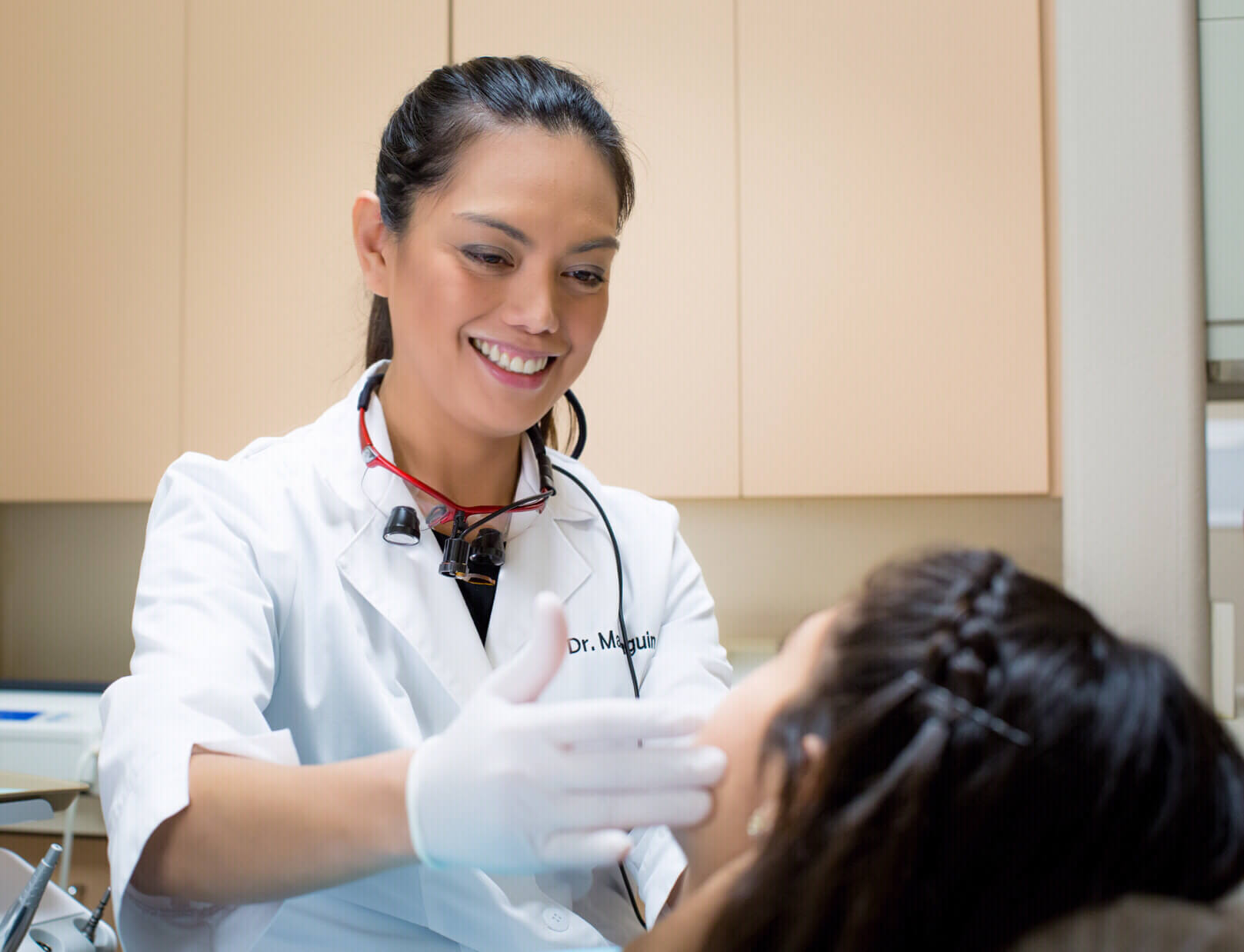 Schedule an Zoom Teeth Whitening consultation today with Dr. Saguin.
Dr. Saguin is fully trained and is a provider for Zoom Teeth Whitening in Chatsworth, CA.
Request an Appointment Today
Our Patients Love Dr. Saguin and Topanga Dental