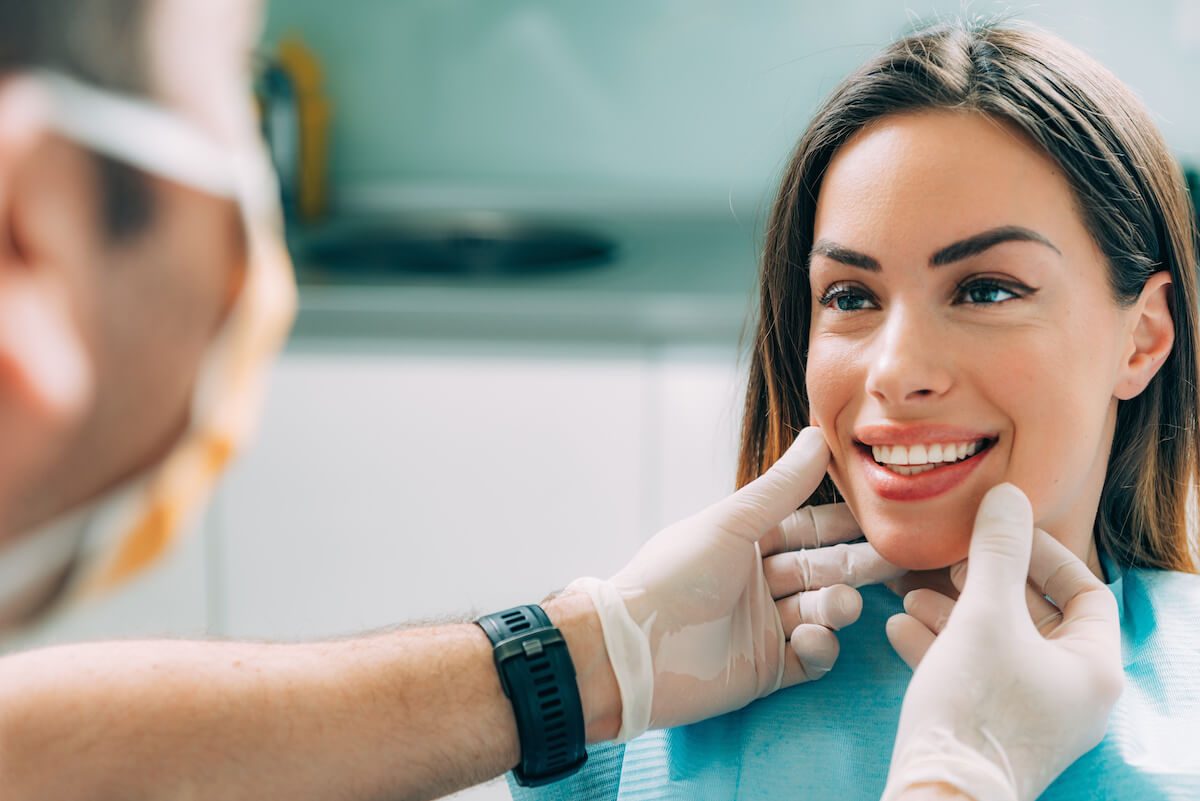 Your smile says a lot about you that it can be considered its own language.  Is your smile language fluent or does it need a little smoothing out?  At Topanga Dental, Our team will help you achieve the healthy and beautiful smile you've always wanted. Dr. Saguin is very confident that she will be able to help you achieve your dream smile. Dr. Saguin will listen carefully and will ask what your main concern is and will do a detailed strategic treatment plan uniquely designed for you.
Up-to-date Cosmetic Practices
The field of cosmetic dentistry advances constantly and there are several methods that can be utilized to fulfill the cosmetic smile makeover procedures.  Some techniques are outstanding while others have drawbacks.  Dr. Maria Saguin is always staying abreast of the safest and most efficient cosmetic strategies.  Before any treatment, you can expect full transparency about all of the treatment options available as well as our recommendations.  Our team boasts decades of experience, training and hundreds of successful cosmetic treatments.  Some of the procedures that we perform include:
Thorough analysis of the patient's dental and facial proportions (Digital Smile Design)
Full mouth Rehabilitation (Smile Makeover)
Closing gaps in between teeth
Under & overbite correction
Restoration of damaged teeth (broken, chipped, decayed or severely stained)
Dental implants
Replacement of unhealthy & unsightly previous dental procedures that are old, leaking and deteriorating (for example old fillings, crowns, veneers, etc.)
In our practice, you have a wide array of cosmetic dental treatments available to you.  We can handle:
Health & Cosmetic Treatments
Dr. Maria Saguin has specialized training in cosmetic dental procedures.  Over the years she has combined this training with whole health strategies.  Why?  Some Cosmetic treatments simply mask underlying problems.  Covering the problem may work for a little while, but ultimately the cosmetic treatment will fail if the cause of the problem is not solved.  Hence, Topanga Dental's ultimate goal is to help you achieve a smile that is healthy and attractive that can last a lifetime.
At Topanga Dental, we understand that great dentistry uses modern strategies that eliminate pain and maximize patient comfort. Subsequently, our patients love our pain-free dentistry. We will strive our best to make your dental visit very pleasant and relaxing.