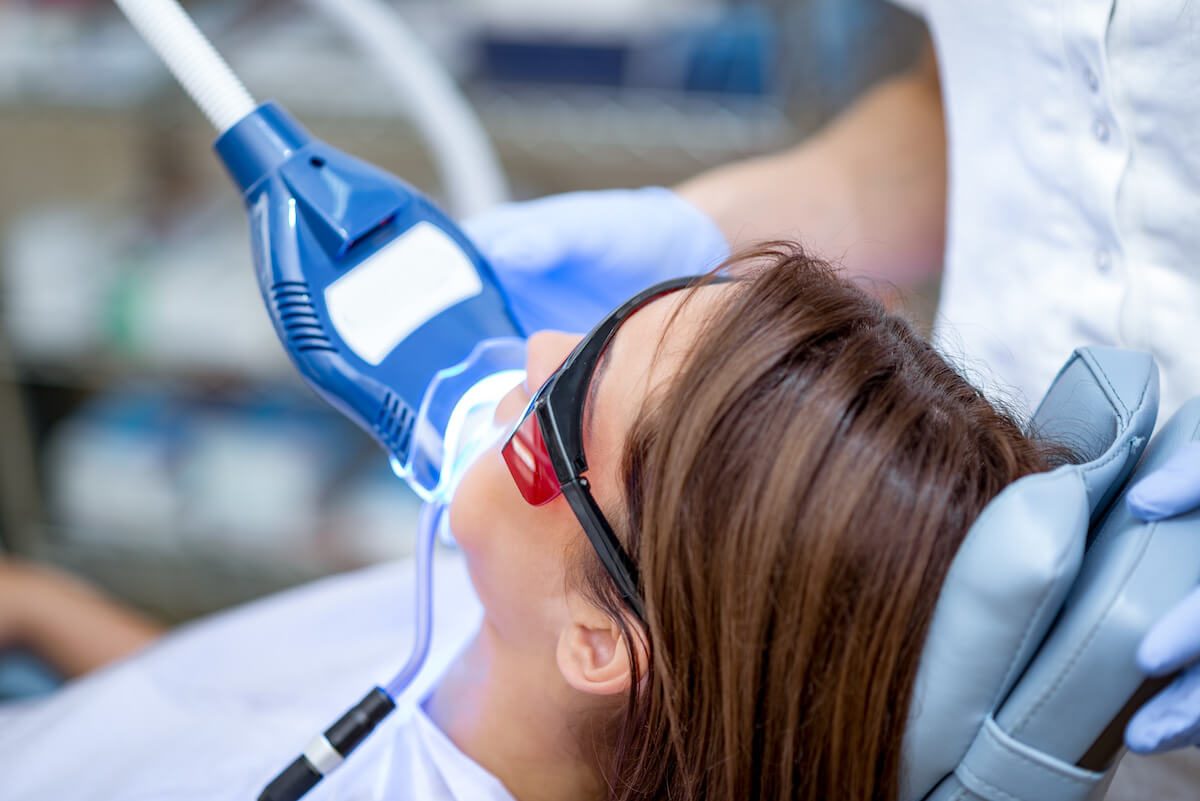 Smile and the world smiles with you. 'Is teeth whitening's safe?' The answer is, 'Yes, it is.' That means you can start smiling now!
All you need is to do is follow a few simple guidelines. Stick to these and you won't go wrong.
Understanding teeth whitening is the first step to feeling confident about the procedure. That's where we step in. Here's everything you need to know.
How Does Teeth Whitening Work?
The most effective way to whiten teeth is to use a product which contains an active bleaching ingredient. This is normally carbamide peroxide and that produces hydrogen peroxide.
As with other cosmetic treatments, the way whitening products are made has been thoroughly tested. You can be safe in the knowledge that dental professionals have done all they can to make sure whitening is safe.
What's the Most Effective Way to Whiten Teeth?
Professional in-office teeth whitening is a fast and safe solution for a brighter, whiter smile. It's quite possible to have noticeably whiter teeth after just one visit.
The speed of results is quicker than that offered by products you can purchase over the internet or at your pharmacy. You could have to use these for months to see any real results.
Using an electric toothbrush and a whitening toothpaste is great maintenance. Any whitening effect though is never going to be dramatic.
How Does the Process Work?
All our mouths are different shapes. So, what your dentist will do is make custom trays that will fit your mouth like a glove. They will then apply the whitening agent into the trays for the magic to work.
Your dentist will be able there to make sure you're comfortable and safe. They'll be able to see to it that your lips and gums are protected from coming into contact with the whitening gel.
What If My Teeth Are Sensitive?
When you use a bleaching agent at home, it's easy to get some of it on the gums. This can cause your teeth to feel very sensitive.
Your dentist will be able to adapt your treatment to suit you. They'll know exactly how long to leave the mouth trays in your mouth. They'll be able to jump in straight away if you experience any discomfort at all.
They'll also be able to offer you advice about how to look after sensitive teeth at home.
Is Teeth Whitening Safe at the Dentist?
The safest environment to have your teeth whitened is in the dentist's chair. In-office teeth whitening comes with many other advantages too.
The whitening agents that dentists use have a professional strength. They are many times more intense than those available at the pharmacy. This gives better results.
There are some types of discoloration which are not going to respond to treatment. Your dental professional will be able to talk you through this. This means you won't risk wasting time and money for results that are simply not possible.
Give Yourself a Confidence Boost
Let's be clear. Is teeth whitening safe? Yes, it is. Stick with a registered, professional dentist for the treatment and you'll be well on the way to sparkling teeth.
Visit us here to find out how we can help you to achieve that winning smile.